Registration Open
Morning Breakfasts In Networking Exhibition Area
Continental Breakfast, Fresh Scrambled Eggs, Hickory Smoked Bacon, Country Style Sausage, Breakfast Potatoes

Bob Galyen
CTO NAATBatt , Retired CTO – CATL
How to improve thermal efficiency, enhance lightweighting & integrational capacity of components and further advance BMS capacity

Utilizing new design techniques, resistance to fire materials & emerging tools for reduced safety and thermal runaway risk

Battery pack integration & thermal optimization at the system level

Thermal Management Strategies For Faster Charging, Extending Range And Preventing Propagation
Cecile Pera PhD. Battery Electric Vehicle Expert – OROVEL Ltd.
Battery Thermal Management: Trends in electric vehicles

Examining where we stand now and what challenges remain: Future outlook and possible technological solutions in development.

How can an optimal thermal management system strategy be developed and what are the next-generation objectives?

Assessing current technologies and methods for thermal conductivity and inclusion technology.

Implementing thermal management to optimize battery life.

How to effectively measure and evaluate thermal management solutions.

The role of material science in thermal management.

How close are we to consolidating an industry-standard in thermal management architecture?

Thermal Conductive Adhesives For Next Generation Cell-To-Pack Configurations
Christoph Müller, Business Director Electronics & New Energy EIMEA – Engineering Adhesives, HB Fuller
Current battery pack configurations – In the current, modular-based battery pack configuration, a minimum of two discrete thermal interface materials (TIMs) or "gap fillers" (GF) are typically employed to regulate the temperature of the modules and ensure safe, efficient performance

What are the trade-offs with conventional modular design? Identifying challenges with the old design-added weight and volume from the inactive portions of the module which ultimately translates into compromised pack energy density

Exploring Next generation cell-to-pack configuration – Given these challenges, many EV and battery manufacturers are eliminating modules entirely and directly bond batteries to the cooling plate. A new module-free approach, referred to as "Cell-to-Pack" (CTP), to increase volume utilization space from 15-50%, depending upon battery cell design

Immersion Cooling For Thermal Management Of Lithium-Ion Batteries
Gérard Quoirin, Phd, Product Engineer Battery Fluids, TotalEnergiesLubrifiant S.A.
Demonstrating the immediate advantages of SLIC technology as the superior solution to Air Cooling

Examining the drivers for Immersion Cooling

Outlining the cooling fluid requirements for Immersion Cooling

Examining the drivers for Immersion Cooling

What is a Single-Phase, Liquid Immersion Cooling?

Exploring coolants compatibility with materials used in Battery Management Systems

Demonstration of how Immersion Cooling extends battery life and prevents fire propagation

Pressure-Sensitive AdhesivesTo Enable Advanced EV Battery Designs
Exploring the various design trends and engineering challenges driving interest in new and effective bonding solutions for EV battery pack materials.

Defining the advantages of high-performance tapes featuring pressure-sensitive adhesives: Effective bonding, but also to help address issues related to flame retardancy, boosting dielectric, and optimizing design and assembly.

This session will showcase the benefits of pressure sensitive adhesive technology. Exploring this solution for a wide range of pack applications

EV Thermal Management For Faster Charging, Extended Range And Propagation Prevention
Bret Trimmer, Application Engineering Manager, Neograf Solutions
Five factors control how fast EVs can be charged. Only one is controllable by the pack designer

EV driving range is influenced by the thermal management materials used

There are four primary methods of controlling thermal runaway, with benefits and drawbacks

Cell Cycle Lifetime is strongly influenced by your thermal management method

Exhibition Hall > Tea, Coffee, Soft Drinks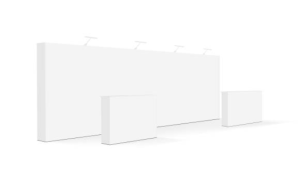 Thermal Runaway Early Detection: Critical Sensors And Connections For Safe Battery Management
Brian Engle, Business Development Manager – Amphenol Advanced Sensors
How to achieve "Robust Early Detection of Thermal Runaway" in Lithium-ion battery technology.

Learn of the physics and chemistry of battery failure, the hazards of damaged battery systems, and the means of reliably detecting the moment a damaged battery cell vents.

Attendees will learn of the latest trends in xEV, EVSE, and ESS thermal system design as well as design features necessary for durable and accurate measurement and control of thermal management systems, including immersion cooling and heat pump type systems.

Presentation will review and address needs for critical sensing points within typical systems as well as environmental and communications constraints that drive design choices.

Achieving Battery Safety With Advanced Thermal Management Solutions
Mitigating thermal runaway heating and arresting flames using Thermal Runaway Shield (TRS).

Testing and analysis results for battery pack with and without TRS.

Addressing Lithium-ion cell/battery transportation concerns with innovative solutions.

Thermal Management Strategies For Faster Charging, Extending Range And Preventing Propagation
Examining the five factors that allow cells to charge quickly and discussing the single factor that pack designers can control.

Exploring the four primary strategies pack manufacturers use to prevent Thermal Runaway and the impact of each on fast charging, cell performance and lifetime.

Look at each propagation control method: Benefits or harm to the cells in terms of fast charging, cell cycle lifetime, charge rate, and driving range.

Reliable Battery Sealing Solutions That Enable Assembly Line Optimization: A Fast-Curing Silicone Adhesive For Thermal Stability
Garrett Hutchinson, Vice President, Engineering at Poly-Nova Technologies
A fast-curing, structural seal that will remain stable and reliable under high thermal stress, for electronics applications.

Multiple curing temperatures that provide the flexibility customers need in their operations.

Fast cure at low temperature, with fast adhesion build-up.

How Selecting An Optimized Cell-To-Cell Pad Material Can Improve Volumetric Energy Density, Cycle Life And Safety In EV/HEV Packs
The key considerations when designing inter-cell battery packaging: battery performance, thermal runaway delay and reducing wasted space in the overall pack design

Intrinsic material properties critical for cell-to-cell pressure management and validation through single cell application testing

Review mechanisms to delay thermal propagation, material level test methods and single cell application test

Selecting dual function battery pads maximize cell performance and safety while minimizing process steps and cost

Soup, Salad, Mains, Sides, Dessert
Tea, Coffee, Juices, Soft Drinks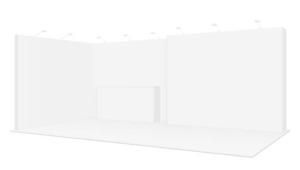 Improving Air And Liquid Cooling Using Innovative Composite Materials
Dr.-Ing. André Schlott, Head of Competence Center
Energy and Thermal Management – Fraunhofer Institute for Manufacturing Technology and Advanced Materials IFAM
What is needed to develop a suitable cooling solution – from requirements to a tested prototype

Cooling power electronics with different media (fluids)

Considerations to reduce thermal resistances

How to reduce hotspot temperatures with a proper material selection

Battery Thermal Management Simulation: Combined Electrochemical-Thermal Model On Vehicle System Level
Introduction into Virtual Battery Development

Discussion of modeling approach managing different scales and domains

Electrical and Thermal Modelling at Cell/Module/Pack Level

Model characterization and validation

Impact of thermal regulation on battery performance/degradation

New Process Solutions For Battery Systems Manufacturing
The manufacturing processes for batteries and where our technologies can be applied

Challenges of dispensing thermal materials, volume shot sizes, etc.

The importance of surface pre-treatment in some applications

Heat staking and the need to have good process control to achieve consistency and strong rivets.

Achieving Battery Safety With Advanced Thermal Management Solutions
Mitigating thermal runaway heating and arresting flames using KULR's Thermal Runaway Shield (TRS).

Test and analysis results for battery pack with and without TRS.

Addressing Lithium-ion cell/battery transportation concerns with KULR's innovative solutions.

Safer, Cooler, Faster And Farther – Adhesives For Thermal Solutions In EV Battery Packs
Thermal interface materials that keep cells at preferred temperatures during both charging and operation

Thermally conductive adhesives that help enable faster charging while providing higher strength in pouch cell and cell-to-pack designs

Tailored-design of high strength, high elastic, and breathable adhesives that hold and protect battery cells for their entire service life

Structural and crash durable adhesives for improved battery pack strength and durability

Enabling Smarter Battery Pack Designs & Assembly Processes With Innovative Adhesive, Sealant & Thermal Technologies
How TIM-s can enable reliable battery pack thermal management and protect against thermal propogation

How innovative sealant technologies can optimize battery pack serviceability and provide reliable shield against external contaminants

How adhesives can unlock cost-efficient, high-speed and flexible component assembly

Efficient Thermal Management To Ensure Maximum EV Performance & Safety
The safety level of Lithium-ion batteries depends not only on the cell-to-cell chemistry but also on the protection of connections around the battery modules, making thermal management activities a key process for EV manufacturers

Analyzing high-performance solutions that are inherently flame resistant and more resilient to continuous high temperatures

Increasing battery performance, complying with safety and lightweighting

Afternoon Networking Break
Tea, Coffee, Soft Drinks, Donuts, Snacks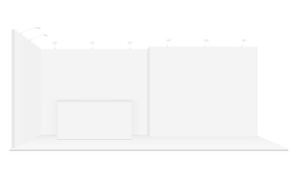 Tackling The Implications Of Fast Charging On BEV Battery Thermal Management: Rapid Charging Technologies
Achieving high BEV charge rates is a complex interrelated multi-dimensional problem.

High battery charge rates result in heat from atomic charge transfer at the cell, pack and system levels. Increasing battery charging current increases the need for cooling, as well as heating, and puts more of a premium on waste heat recovery to condition the battery.

The thermal characteristics of battery cells are the core challenge

Examining the latest developments in fast charging and the impact on battery thermal management.
Charging challenges: Overcoming the most significant barriers to market growth, analysing the standards, technological and infrastructural challenges in fast and ultra-fast charging.

Analysis And Modelling Of The Vehicle Thermal Management System (VTMS) For Battery Electric Vehicles
Identifying the main challenges when developing a VTMS for battery electric vehicles.

Advanced methodology for thermal system development

A holistic approach for VTMSs modelling

Influence on sub-system in vehicle performance and energy consumption

Improving Energy Density And Performance Of EV Battery Packs With Thermal Management And Coatings
Battery Packing: Thermal dissipation materials for assembling the battery

How thermal management materials address EV limitations in range, reliability and cost benefits by using a cure-in-place liquid dispense gap filler over a pre-cured thermal PAD (also called a gap pad)

Data from internal testing, as well as third party testing on significant performance difference between fillers and PADs

Flame resistant coating witch can help mitigate damage in case of fire and their applications, conclusions and recommendations that include trade-off's on cost, manufacturability and performance

Proven Silicone Solutions For EV Thermal Management – Battery And Beyond
Identifying the wide range of needs related to battery pack insulation, battery pack assembly, component assembly, gap filling, power control unites and cables/connectors

Effective thermal management within the battery pack and across the powertrain components

Tuning materials to provide thermal insulation or thermal conductance within the base silicone foam, adhesive, elastomer, potting compound or paste

A customised approach to battery interstital fill, thermal interface, adhesives, potting and protective covering material – to meet design specification

Selected material and design examples

Battery Management Systems (BMS) And The Need For Efficient Control And Monitoring Of An Integrated Battery System
A BMS is made up of several electronic systems incorporating inter-connecting solutions that provide a connection path between the battery pack and various diagnostic, control and monitoring systems

This session will outline specific solutions that can be used in BMS applications within the automotive, material handling, robotics and outdoor equipment markets

Disruptive Next Generation Thermal Adhesive Solutions For Battery Applications
Various solutions and pack designs

Combination of gap-filler and fixation/cast and forget approach

High flexibility over the whole operating temperature

Green and clean resins for environmental and health safety

Homogenous heat dissipation through fine-tuned thermal conductivity

Outgassing free formulation/no Silicones

Excellent thermal shock behavior

Non-flammable and self extinguishing


All-Attendee Drinks Reception & Evening Networking Event